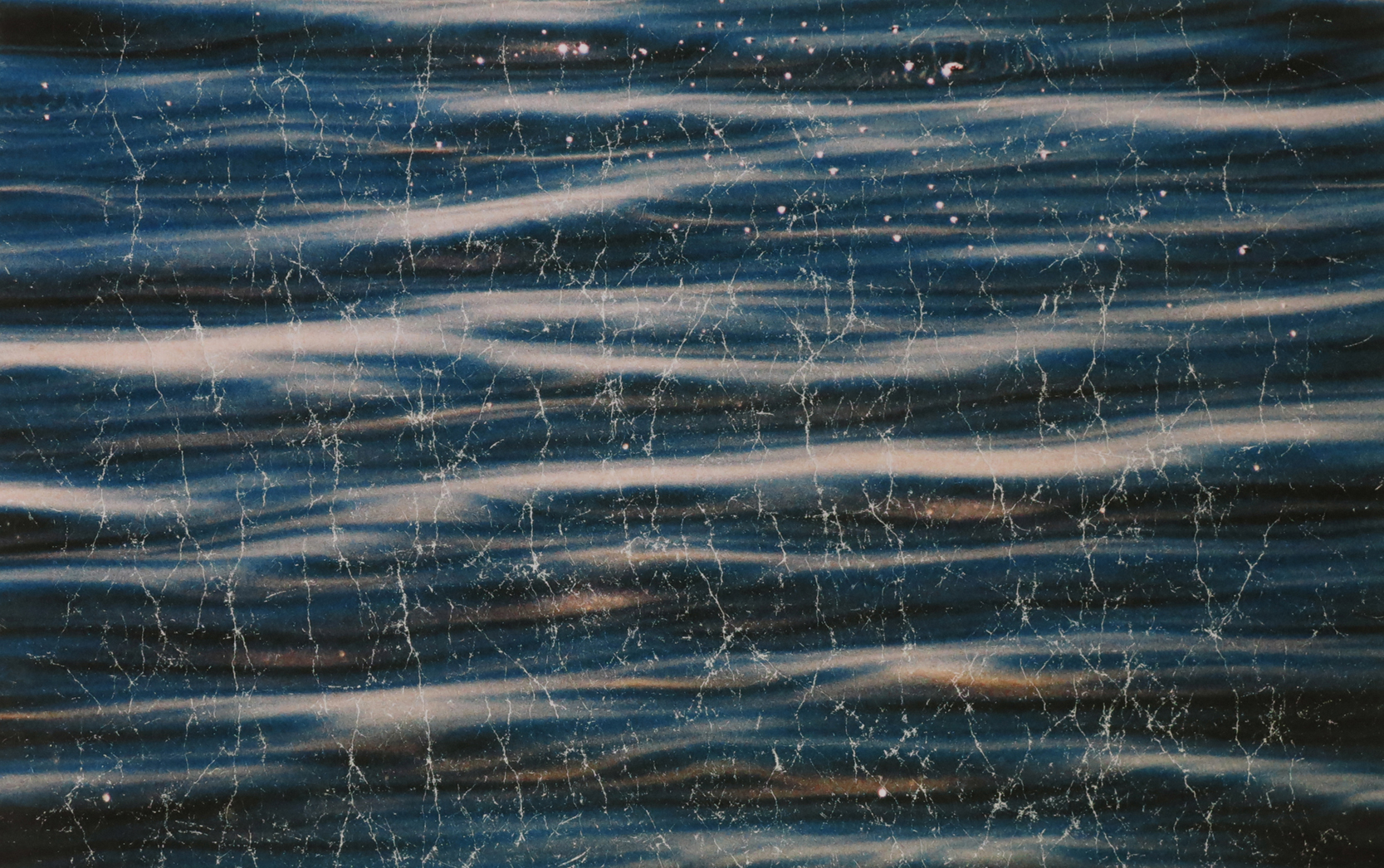 Medium
C-type prints
Dimensions
90 x 60 cm
Series
7 of each size and color
Date
2015 – ongoing
Title
Imprinted by the Element #1
37°11'59.14"N
26°47'58.68"E
View Project
At the heart of the series Hidden Pleasures is my mistrust for the photographic surface. I am suspicious of the immaculate appearance of photographs and search for ways to puncture their glossy surfaces. For the first series of images (37°11'59.14"N , 26°47'58.68"E) I worked with analogue 35 mm film. I shot close-ups of shallow water and waves and had the negatives printed on heavy, water-resistant paper. I revisited the exact spot where I had taken the image and relinquished each photograph to the surge of the waves. The thin web of fissures and other abrasion marks on the photographic surface is what the element – the sea – added to its representation.
These works aren't  detached conceptual exercises. They intricately respond to my biography. For the waves that processed these images break on shores that have also marked me.
To honour this relation of place and element, I spent the hours in which the sea did its work on the print, swimming in the very same waves.